Indian Meter Markings
by RAJESH PAMNANI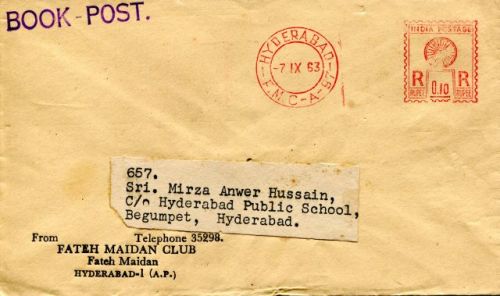 A meter stamp, or meter mark, is the impression made by a postage meter machine that indicates that postage has been paid on a letter or parcel.[1] Meter stamps are widely used by businesses and organisations as they are more efficient than using postage stamps.
Meter stamps are not adhesive postage stamps in the normal sense, although they may be printed on adhesive labels before being applied to mail. Meter stamps are normally in red, although a variety of colours are found.